Hello everyone! I'm off until I return from my honeymoon...which will be yesterday but I'm sure I'll be wiped out. I'm actually writing this a few weeks ago. Please enjoy this post from Rissy from

Carissa Explains It All

. She's so quirky and fun and makes the best facial expressions ever. I'm also quite jealous of her bootylicious behind.
Hey guys it's me! Oh who's me? Well me of course...
Yep. That crazy Rissy girl from
Carissa Explains It All
. I am all kinds of excited to be guest posting for Miss K today... for a lot of reasons. I mean for one, this is one of my favorite blogs to read! Two, Kristen actually gave criteria for the guest post, and I truly do love structure. And three, I am always flattered and get all fluttery (best descriptive word I could find) when someone asks me to guest post. So let's get to it.
- Your must have beauty item: My must have beauty item is....
Ok two items.

Loreal's Fabulash Blackest Black
mascara and

Covergirl's Perfect Point Plus
eyeliner in black. You see, I have REALLY dark eyes. They are practically black... and not to be braggy, but I like them and try to highlight them. Hopefully you can see the huge difference my two favorite items make... Fabulash is truly the best mascara I have ever used, and I have tried A LOT! My lashes are pretty long, but not super thick. This mascara makes them look thicker, and as long as possible. Perfect point comes with a smudger on one end (which is a must) and goes on smoothly enough to look like liquid while being a little more mistake proof. Sorry I don't have tips for you beautiful blue eyed beauties : (
- - An item you're lusting over this season: This Summer I am lusting over...
Gwen Stefani's L.A.M.B bags. (which I am lusting over year round). These three are a few of my favorites, but you can shop more of the collection
HERE
on Nordstrom's online store. The plain white bag is my favorite if anyone is feeling generous ; )
- Your favorite trend for spring/summer: My favorite trend for spring/summer is....
A romper! I am obsessed! I already own three and happen to want more. Like this one from F21. Love the belted waist, and more importantly the PRICE! 17 dollars!? yes please.
- What you're looking forward to this summer: I'm looking forward to...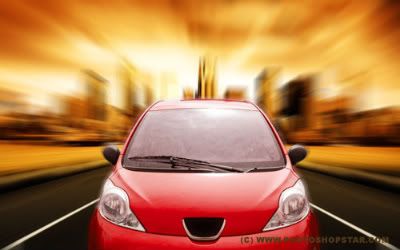 Getting out of here! I need a mini-vacay... wonder where I'll go?
- Your favorite Hollywood Hot Man:

My favorite Holly Hot Man is...
Matthew Gray Gubler. Miss K happened to mention that he's my favorite once : ) You can see him every Weds. at 9pm on Criminal Minds on CBS. Just don't steal him from me. We're deeply in love (in my mind).
So... Now you know a few random facts about me... Hope that wasn't too painful... And if it wasn't, you can drop by my blog!
Thank you so much for posting Rissy! I'll have to try that mascara, I have long not-thick lashes too and I'm always looking for a good thickening mascara. I love Matthew Gray Grubler, especially as Dr. Spencer Reed- he's just so smart!