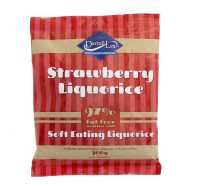 I buy it at Trader Joe's (it comes in a clear box in the frozen food section) and always have a box tucked away in my nightstand. However, this week I bought one for my office as well. My obsession with this licorice is horrible, I can never have just one (or four) pieces. It's just so soft and delicious. I once went to 3 Trader Joe's in a desperate search to restock.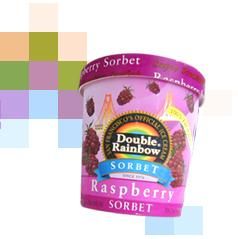 My favorite flavor is Mango Tangerine, I can eat almost the entire pint by myself. I love this little taste of paradise so much, I even wrote a letter (email) to the company expressing my satisfaction with the product (hopefully, I will receive a lifetime supply). It tastes as if you are biting into a freshly picked, perfectly ripe Mango. Oooooh, it's utterly gratifying.
P.S. It's also at Trader Joe's.